Singapore and Malaysia on Friday November 17 announced the launch of their national real-time payment systems PayNow and DuitNow, respectively, to enable cross-border fund transfers via mobile numbers and virtual payment address.
Singapore will link up its national real-time payment system, to Malaysia's equivalent infrastructure. The move comes just weeks after announcing similar plans with India.
According to a joint media release by the Bank Indonesia (BI) and the Monetary Authority of Singapore (MAS), the linkage will allow customers of participating financial institutions in the two countries to make retail payments. Further, customer will be allowed to scan QR code.
The move will allow for instant, secure and cost-effective person-to-person funds transfers. Moreover, it will Improve remittances between the two countries, MAS and BNM said in a separate joint release.
The links were launched at the Singapore FinTech Festival by MAS managing director Ravi Menon and his Indonesian and Malaysian counterparts.
Also Read: Singapore FinTech Festival 2023 8th Edition Set to Kick Off
Singapore-Indonesia Milestones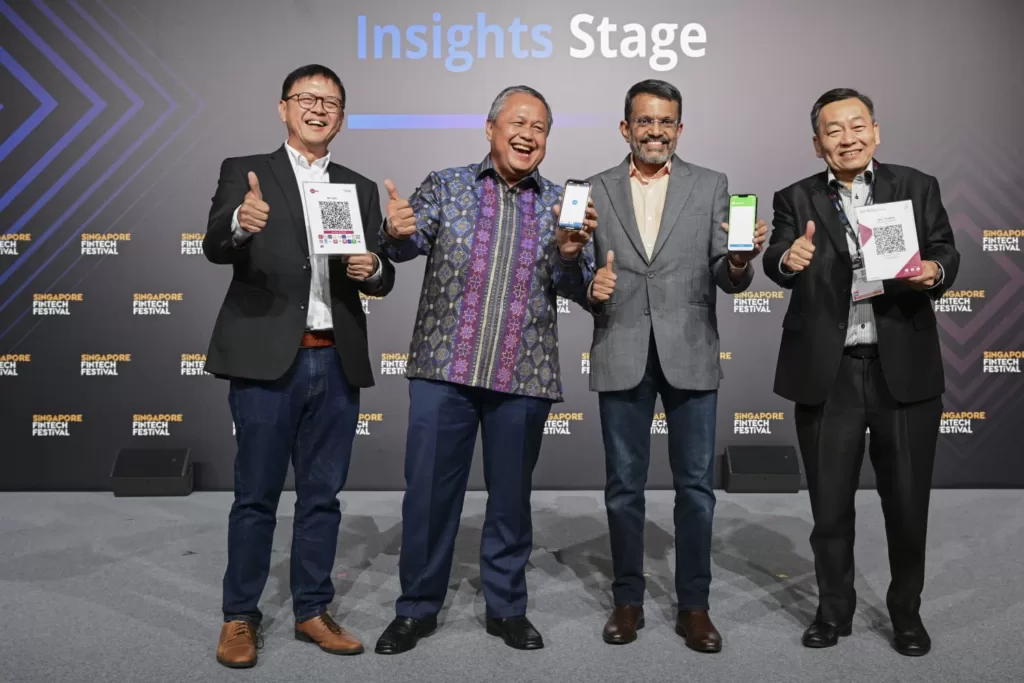 The launch of cross-border QR payments between Indonesia and Singapore comes a year after BI and MAS announced that a linkage was in the works.
To make payments, customers simply have to use their existing mobile banking applications to scan. This scan is QRIS (Quick Response Code Indonesian Standard). At the same time they can also scan NETS QR codes displayed by merchants in Indonesia and Singapore respectively.
"This cross-border QR payment linkage is a significant milestone in the efforts by BI and MAS to promote greater integration of the digital economy and financial ecosystem, as well as to boost economic connectivity between Indonesia and Singapore," the central banks stated.
Additionally, the linkage will enhancs greater payment convenience. Alternatively, it will enable SMES to tap into new pool of customers from each others economies.
Singapore has been receiving nearly 1.1 million arrival's from Indonesia. However, the new Payment system will increase new arrivals especially during this post-pandemic. BI and MAS said the payment linkage would "benefit a significant number of travellers.
Likewise, It is an important milestone in improving the cost, speed, access and transparency of cross-border payments. Users from both countries will benefit from the linkage's cost-effectiveness, inclusivity and accessibility.
More over, the system aligns with the objectives of the ASEAN Payment Connectivity Initiative. Likewise, it also aligns with the G20 Roadmap for Enhancing Cross-border Payments.
In 2022, P2P and remittance transactions between the two countries stood at S$2.3 billion/MYR7.8 billion.