Mining in DRC presents immense economic development opportunities especially in the Democratic Republic of Cong, one of the richest countries in terms of mineral deposits.
Stakeholders in DRC's mining sector are keen to correct the situation as has been manifested in the number of infrastructural investments and transformative initiatives undertaken by miners with far reaching benefits to the country's socioeconomic status.
During the recently concluded DRC Mining Week, the discussion of how mining firms are adjusting to energy requirements in their operations formed part of the conference's agenda.
SRK- a mining consultancy firm with operations in Asia and Africa- published a report on DRC's mining focusing on the nexus between mining and energy and the subsequent benefits to the overall economy.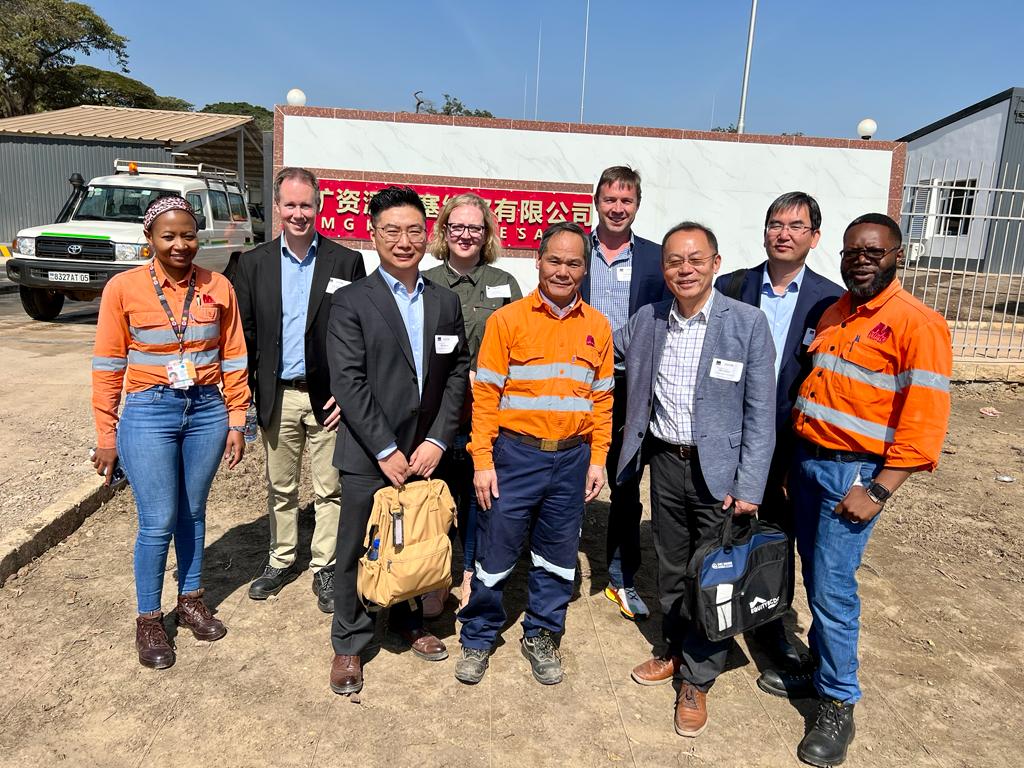 Mining in DRC and the Green efforts
Officials from SRK's branches in China, South Africa and DRC shared a common stance that mining companies have stepped up in generation of renewable energy in their quest to meet energy requirements in the mines and at the same time comply with decarbonization principles.
According to Dominique Sambwa, geological consultant and chairman of SRK Consulting Congo, miners have opted to generate clean energy for their usage especially in areas with low infrastructural development.
Also Read: DRC Mining Week 2023: Key Highlights and All You Need to Know
In particular, Sambwa stated that generation of solar energy has been on the rise thanks to mining operations.
Andrew van Zyl, the Managing Director of SRK Consulting South Africa acknowledged a rise in awareness of the opportunities presented in renewable energy in the context of mining.
Van Zyl affirms that a sense of responsibility among miners has prompted them to step up commitment to upholding environment, socal and governance (ESG) principles which in turn benefit the larger community.
"There is certainly much interest and considerable expertise among our clients in the demands and opportunities associated with mining's commitment to environmental, social and governance (ESG) issues," van Zyl states.
The upshot of this new trend of miners opting to generate their own clean energy had not only helped them in achieving self-sufficiency but also benefited the external community.
Demand of Battery Components
Beyond generation of power, the increased demand of minerals used in manufacturing batteries including Lithium, Cobalt and Copper has contributed to a great deal in the development of crucial infrastructure in select areas.
Frank Li, a senior geologist at SRK China, states he has witnessed improvement in DRC's road network courtesy of interventions by miners in line with their commitment to upgrading the community's welfare.
"I am often in the DRC and every time I arrive there are improvements such as roadworks," Li stated.
"In Kolwezi, for example, there is more infrastructure under construction; it is exciting to be witnessing the development of DRC and we are happy to be part of it."
Also Read: DRC Energy Startup Nuru Closes $40M Equity Funding for Metrogrid Scaling
The new commitment can be seen as a light at the end of the tunnel in the prolonged efforts by multiple stakeholders to ensure that native communities in the mineral-rich country benefit from mining activities.
Underdeveloped infrastructure, environmental degradation and poor working conditions have all formed part of sustained petitions to ensure that locals feel the benefits of mining.