India's Indigo Air has launched its first flight from Mumbai to Nairobi, aiming to expand its presence in the East African air travel market. 
The first flight, accommodating 173 passengers, arrived at the Jomo Kenyatta International Airport (JKIA) on Saturday, August 5th.
Moreover, the new route marks the airline's 27th international destination and is a notable addition to its extensive network of 105 overall destinations.
Kenya's Cabinet Secretary for Tourism, Wildlife, and Heritage, Peninah Malonza, emphasized that the direct flight between Mumbai and Nairobi strengthens the relationship between the two countries. 
Also Read: Air France – KLM Opens African Office in Nairobi in Expansion Move 
"The launch of this direct flight between Mumbai and Nairobi marks a pivotal milestone in the long-standing friendship between our two great nations,"
"This strategic air link will foster increased business collaboration, cultural exchange, and tourism opportunities, serving as a bridge to bring our countries even closer together," she said during the reception ceremony at the JKIA.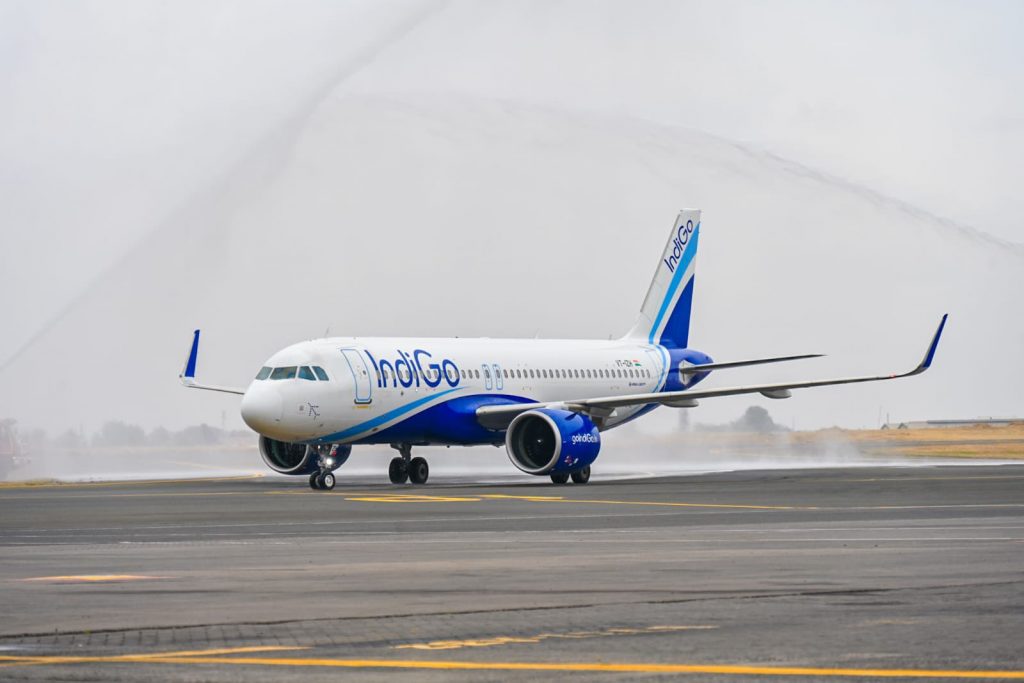 Promoting Tourism
At the same time, Indigo Air CEO, Pieter Elbers, expressed that Kenya's focus on economic growth through tourism and collaboration aligns with the airline's vision of enhancing accessibility and connecting people with diverse places.
"Kenya's open skies policy in the aviation sector has helped in easing access to our airports for international airlines to enhance the flow of tourists and open the country for business.
"The launch of Air Indigo to Kenya will promote tourism,  enhance trade and investment in the country and offer fair market competition for businesses in the aviation sector of the country." Cabinet Secretary Kipchumba Murkomen stated while receiving the inaugural direct flight of Indigo Airlines from India. 
Also Read: Nairobi to Host Bill and Melinda Gates Foundation Regional Office
In addition, Indian travellers have influenced Kenya's tourism industry growth, with arrivals from India surging by 93% to 81,458 in 2022 compared to 42,159 in 2021. 
This rebound represents a 67% recovery from the pre-pandemic performance in 2019.
You can book Indigo's daily flights between Nairobi and Mumbai through its website, offering improved connectivity between the regions.