The group of 20 top world economies (G20) on Saturday, September 9, granted the African Union a permanent and full membership at the G20 summit in New Delhi, India.
Indian Prime Minister Narendra Modi announced that the G20 was granting permanent membership to the African Union in an effort to make it more representative.
"Today, as the President of G20, India calls upon the entire world to first convert this global trust deficit into one trust and reliance.
What's more, this is the time for all of us to move together, be it the divide between North and South, the distance between the East and West, management of food and fuel, terrorism, cyber security, health, energy or water security, we must find a solution to this future generations," Modi stated.
In addition, Modi said African continent will now join the top 20 world economies to help the continent speak in one voice.
Modi addressed the delegates from behind a nameplate that listed India as "Baharat" an ancient name championed by Hindu national supporters.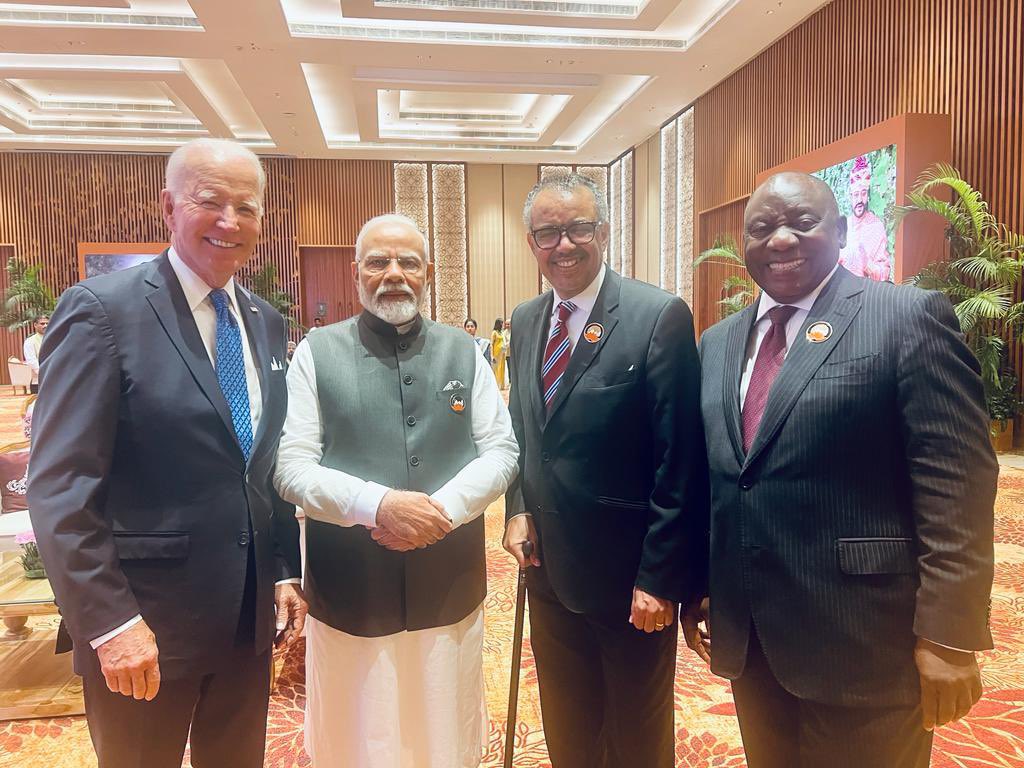 Key players miss G20 Summit
The announcement came as Modi opened the G20 summit amid the absence of key players in the summit.
After Modi announced the move, he shook hands with the current AU Chairperson, Azali Assoumani and embraced him warmly before welcoming him to sit on the high table.
"I invite the representative of the African Union to take his place as the permanent member of the G20," Modi stated.
The AU chair is rotated annually among the continents five regions. Assouman is currently the President of Comoros, a country to the east coast of Africa
Prior to the admission, Africa attended the G20 summit alongside other major global organizations like the United Nations.
Modi who holds the G20 presidency is pushing the Global South as the centerpiece of this year's summit, by making the AU part of the agenda.
"When we say we see the world as a family, we truly mean it, Africa is a top priority for us even within the G20, one of the first things we did during our presidency is to hold the voice of the Global South Summit which has enthusiastic participation from Africa," Modi said in an interview with India's Press Trust