Since his inauguration in September 2022, Kenya's President William Ruto continues to woo the world and position Nairobi as Africa's capital. 
In less than a year in office, President Ruto has hosted high-ranking global leaders, presidents, heads of governments and UN Secretary General Antornio Guterres among others.
Ruto has also visited different countries, including the US, Britain, France and Israel and graced global forums.
Through these meetings and visits, Kenya's president has cut powerful deals, fronting himself as a pan-Africanist, who has the continent's interest at heart. 
Ruto, 56, has vowed to transform Kenya into a regional economic powerhouse. But can it match Singapore?
Kenya as a regional hub 
In April 2023, U.S Ambassador to Kenya Meg Whitman caught the attention of many with her enthusiastic presentation "Why Kenya, why Africa?" explaining Kenya's economic value to a group of international investors and diplomats.
Just how plausible is the proposition of Kenya following Singapore's footsteps from being a developing country to a developed economy?
Here are vantage factors that could propel Kenya to become an economic tiger.
Vast Coastline 
Kenya, like Singapore, has an extensive coastline stretching over some 536 kilometers from its border with Somalia in the North to its border with Tanzania.
Besides the beautiful beaches along the coastline, the Port City of Mombasa ranks high among the most important ports in Sub-Saharan Africa.
Moreover, statistics from Statista show that the port has had container traffic of over one million Twenty Equipment Units (TEU) in every year since 2014 which places it on list of the busiest ports in the region.
Mombasa Port remains the gateway to East Africa's hinterland. It receives cargo destined for not only Kenya but the neighboring nations of Uganda, South Sudan, and the Democratic Republic of Congo- among others.
In addition to Mombasa Port, Kenya unveiled Lamu as its second commercial port in 2021 in a move aimed to cement its position as a key transport hub in the region.
Kenya's Powerful Infrastructure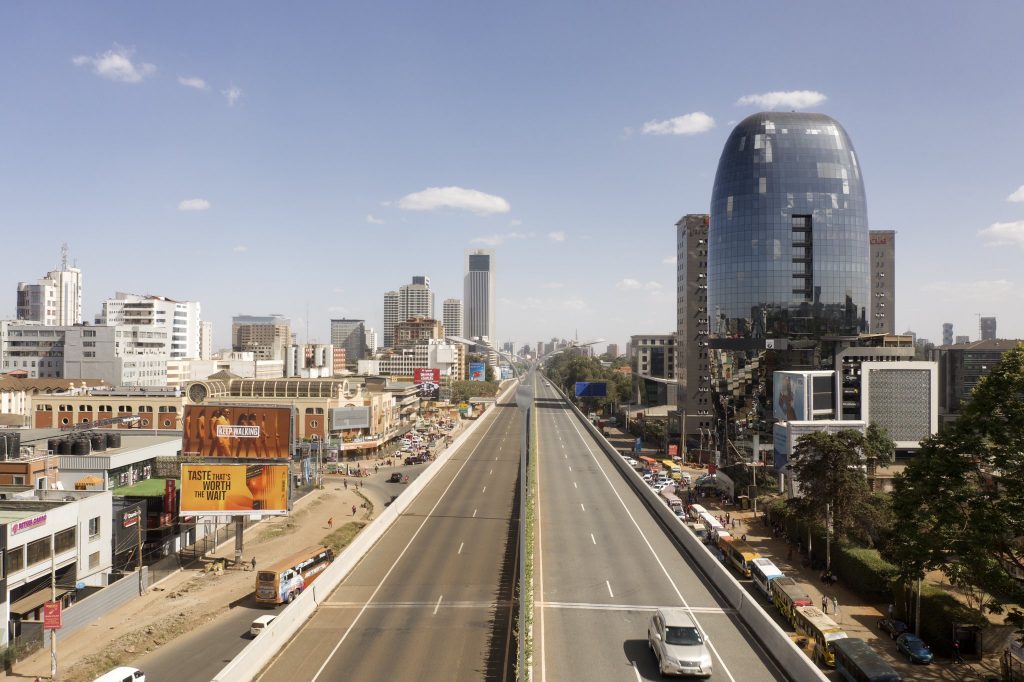 When it comes to infrastructure, the East African nation ticks the box as it boasts of one of the most robust infrastructural networks in Sub-Saharan Africa. 
Kenya unleashed mega infrastructure projects such as the Standard Gauge Railway which connects the Port City of Mombasa to the nation's Capital of Nairobi.
Launched in 2017, the SGR offers an alternative for transportation of goods and people between the two cities away from traditional road transport.
On top of this, Nairobi's Jomo Kenyatta International Airport (JKIA) has had regular upgrades to put it on the map of key air routes in the world.
Consequently, in 2017, JKIA earned Category One Status to lay the ground for direct commercial flights between Nairobi and top global airports like the John F. Kennedy in New York.
The airport, coupled with other high-end highway networks erected in the capital city has elevated its status as a regional hub which is manifested in the long list of multinationals with their regional offices in Nairobi.
Today, a 27-km Nairobi Expressway connects JKIA and Westlands, a bustling business hub within the Nairobi metropolis hosting major multinationals.
Among notable multinationals with regional hubs in Nairobi include Google, Standard Chartered, Nestle, Visa and Microsoft.
Green Energy Leader
At a time when the world is rapidly shifting towards more sustainable energy and greener lifestyles, Kenya has taken a pole position in this revolution as evident in the mega investments made in different sectors so far.
Kenya's national electricity grid, for example, is composed of 80% renewable energy with geothermal and wind power accounting for a big chunk of power generation.
The country is also in talks with foreign investors in plans to expand solar power generation which is highly favorable under the prevailing climate conditions.
In terms of the revolution to e-mobility, Nairobi has made significant progress with several e-mobility start-ups already in operation. Additionally, the government has set lower tariffs for electric vehicles as an incentive to encourage a faster shift to electricity-powered mobility.
Draw backs
However, a number of roadblocks could dent Kenya's hopes of becoming Africa's Singapore.
Widespread Corruption 
In 2022, for example, Transparency International gave Kenya a corruption perception index score of 32(123rd in the world) to signify a possible menace in the making.
Graft remains rampant, especially in the public service, even though the country has agencies like the Ethics and Anti-Corruption Commission – EACC in place to tame the vice.
Regulatory barriers 
Further, Kenyans see the tax regime as a punitive one, where the state imposes levies on masses without guaranteeing prudent utilization.
For example, its 2023/2024 budget estimates drew harsh criticism over contentious tax measures imposed by the current administration.
Political instability 
Though considered a haven of peace and democracy in some quarters, Kenya's political stability has not been without its challenges.
The biggest test to the nation's stability came in 2007/2008, when the African Union intervened in what was degenerating into a civil war after disputed presidential elections.
In 2023, Kenya also witnessed antigovernmental protests following a hotly contested 2022 poll, in which Ruto beat veteran politician Raila Odinga of the Azimio coalition. 
The US, in issued travel advisory to its citizens over the unrest that paralyzed businesses in Nairobi.